Home
> Uncategorized > The Rise of the Fourth Branch of Government
The Rise of the Fourth Branch of Government
See on Scoop.it – Wall Street Fraud n Corruption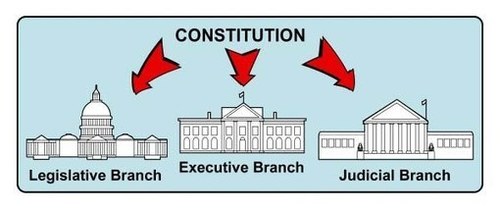 Below is today's column in the Washington Post's Outlook Section on the dangers of America's growing administrative state. Ask any elementary student and you will hear how the Framers carefully des…
Laser Haas's insight:
Outside of the CIA (the Central Instigative Agency) and the SEC (Selective Enforcement Agency) and our Military doing profiteering warmongering globally. The 4th Branch will continue to do whatever they please. After all, Blankfein lied to the Senate and he got a raise. The Senator that called for his investigation (Carl Levin) – is Now retiring
You don't mess with (always the Bull in more than 1 way) marketing Goldman Sachs part of our federal government
or you get the (ebol) horns!
(but I'm about to try anyway)…
See on jonathanturley.org
Categories:

Uncategorized