Home
> Uncategorized > Goldman Sachs Too Big To Prosecute Skates Again – The Market Oracle
Goldman Sachs Too Big To Prosecute Skates Again – The Market Oracle
See on Scoop.it – Racketeering Romney Goldman Sachs n Bain Capital eToys Fraud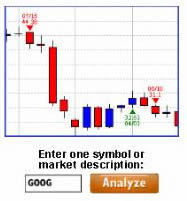 Goldman Sachs Too Big To Prosecute Skates Again
The Market Oracle
Shah Gilani writes: These investment bankers almost ruin our economy and they're still acting like it's 2007. Have they no shame?
Laser Haas's insight:
We must continue to blast them with the truth of their fraudulent ways.
Even an elephant can be brought down by a bug (virus)….
See on www.marketoracle.co.uk
Categories:

Uncategorized